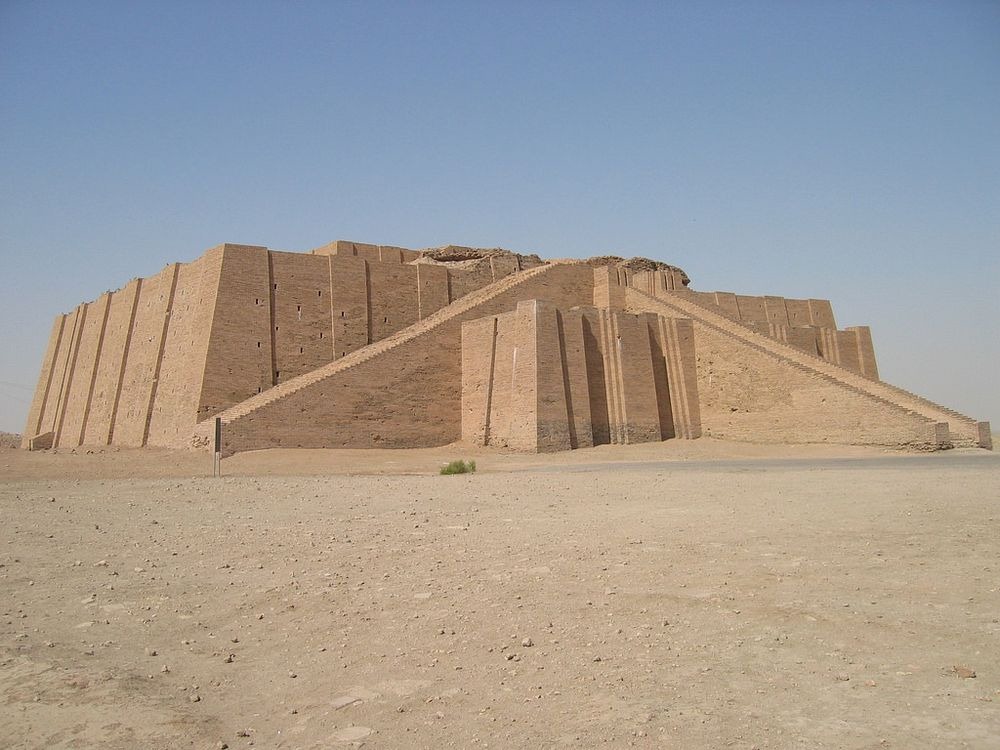 "But you, Bethlehem Ephrathah, Though you are little among the thousands of Judah, Yet out of you shall come forth to Me The One to be Ruler in Israel, Whose goings forth are from of old, From everlasting." – Micah 5:2
Chaldea was an ancient land in southern Babylonia, on the Persian Gulf near the delta of the Tigris and Euphrates rivers. As far as can be traced, the Chaldeans themselves descend from Shem's son, Arphaxad, who is also an ancestor of Abraham and Israel. The study of Astronomy (which is concerned with the observation of the motions of celestial bodies, and the reduction of these observations to mathematical order) is said to have been instigated by the Chaldeans in Mesopotamia in the fourth millennium B.C. The Chaldeans of Abraham's time were pagan and built idols and temples such as the Ziggurat of Ur. The structure is a temple to the moon god Sin (or Nanna, as known in Ur). The Ziggurat was constructed in the 21st century BC and completed by King Shulgi. Abraham was a resident of Ur, and spent his childhood living near the famous Ziggurat, where his father was an idol maker. The boyhood home of Abraham stands about 500 meters from the Ziggurat.
At the time of Daniel, Babylon was the intellectual center of western Asia, and the Chaldeans were renowned for their study and knowledge of science, especially astronomy. They kept detailed astronomical records for over 360 years, which can help us understand how the wise men from the East would have been able to identify the star that marked the coming of the Messiah. The star marked the time. The scriptures like Micah 5:2 told them where and who the Messiah was. These Chaldean wise men and their families spent their lives, generation after generation, in anticipation of the Savior. They had only a few prophecies and a new star. Yet they remained true to their mission.
Friend, are you searching with all your heart for that star? Are you following the scriptures that lead you to Him? He died so that you could live. Find Him now. He is waiting for you.