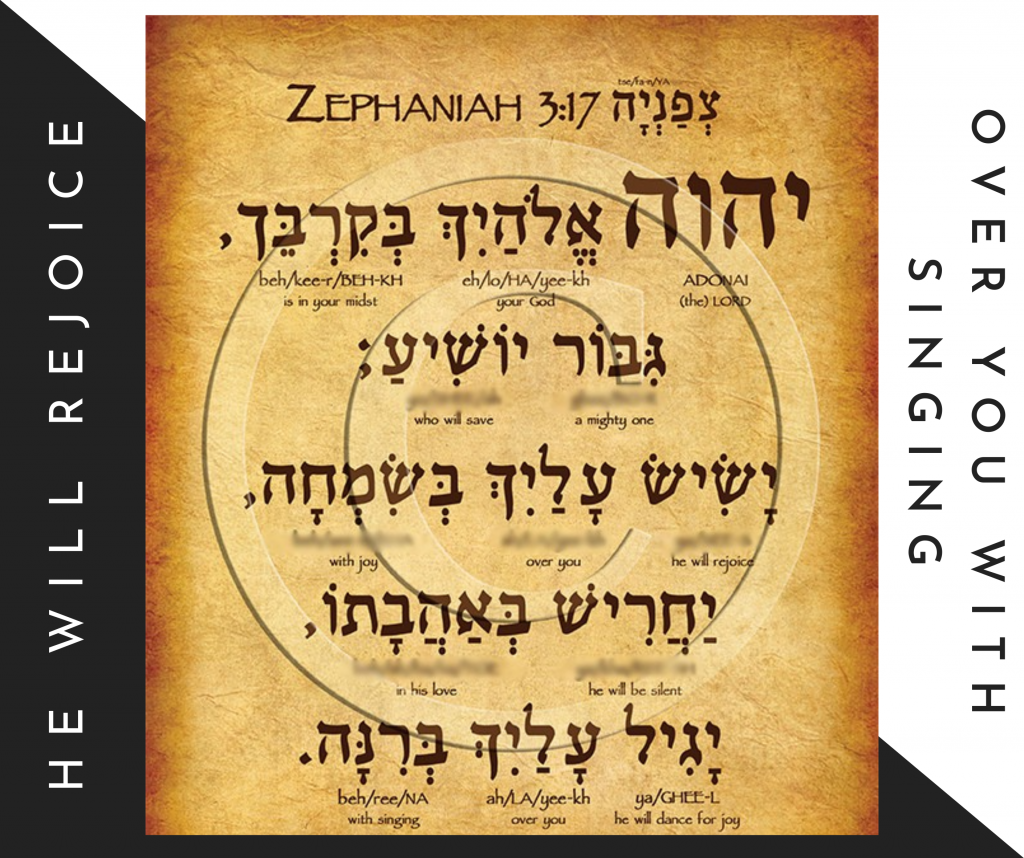 The LORD your God is with you, he is mighty to save. He will take great delight in you, he will quiet you with his love, he will rejoice over you with singing. – Zephaniah 3:17
This word picture written by the Prophet Zephaniah centuries ago is full of emotion. God our Father is the One who holds us. Just as a loving parent cradles a child and sings out of love, so God's song over His children is born of His great love for us.
"If God sings, shall not we sing? He did not sing when he made the world. No; he looked upon it, and simply said that it was good. The angels sang, the sons of God shouted for joy: creation was very wonderful to them, but it was not much to God, who could have made thousands of worlds by his mere will. Creation could not make him sing . . . When all was done, and the Lord saw what became of it in the salvation of his redeemed, then he rejoiced after a divine manner." – Charles Spurgeon
Friend, do you know that God loves you enough to give his ONLY SON JESUS. Jesus led the ONE PERFECT LIFE and GAVE HIMSELF ON THE CROSS so that YOU will no longer be separated from God.
My friend, Do you know how much God loves you? Do you know that God's love for you is immeasurable and unfathomable; transcending human understanding? Do you know that God longs for you to fall into His embrace and to hold onto Him with all your heart and strength? Do you know that God wants to be wanted by you, He wants to be loved, He wants to be cherished, He wants to be adored, He wants to be treasured, and He wants to be worshipped? God's thoughts toward us are so many and so wonderful that they cannot be numbered (Psalm 139).
Friend, do you know Him? Do you hear His voice as he sings to you? He loves you. Come, join me with the angels in praise of Him who loved us more than life itself. Let us sing!